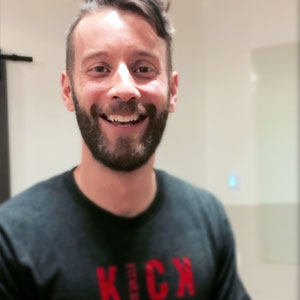 Bucky Mitchell
Certified Personal Trainer- National Academy of Sports Medicine, Corrective Exercise Specialist, TRX certified instructor
I believe in a holistic approach to fitness. Fitness is not just coming into the gym for an hour to lift weights or run on a treadmill, its more about how you use your mind, body, and nutrition to create an energetic and healthy lifestyle. With that in mind, I created a lifestyle brand named, Bucky Mitchell: Fitness, Food and Fun.
I'd also love for you to join me at one of my healthy cooking classes at CulinAerie.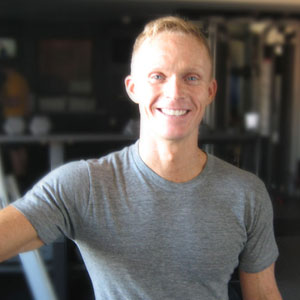 Ryan Stitt
Founder/General Manager of K!CK Fitness
Certified Personal Trainer - American Council on Exercise (ACE)
"Nine years ago, after earning a bachelor's degree in mechanical engineering, I quickly discovered that number-crunching was not my life calling.  So I went back to school and earned an MBA.  Marketing and strategy was a much better fit for my outgoing personality, right?  After six years of climbing the corporate ladder, I walked away from Powerpoint presentations and Excel spreadsheets to become a personal trainer.  I had finally found the K!CK my life needed."
"I founded K!CK fitness because I believe so strongly in the life-changing benefits of exercise.  Many people only see the barriers to exercise: "I'm too busy to workout" or "I don't fit in with the gym crowd." It is my hope that K!CK eliminates those barriers. K!CK is motivating. K!CK is enjoyable. K!CK is convenient." 
I want to give your life a K!CK.